CerDee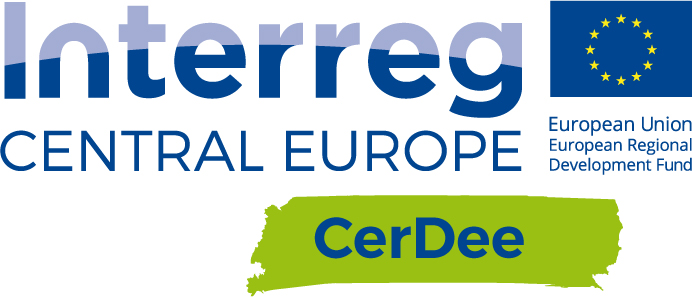 (Creative entrepreneurship in ceramic regions – developing, educating, encouraging)
Project duration: 1 May 2019 to 30 April 2022
About half a million people are employed in industrial production in the tableware, tile or sanitary ware sector, but also in the arts and crafts sector, here mainly in small businesses. The CerDee concept developed by Porzellanikon aims to net all these creative players, such as designers and artists from regions with a ceramic and porcelain background. By creating trans-regional and special programmes, their activities are supported up to the point of self-employment. Since these actors are economically under pressure from a global ceramics industry with a focus on low-cost production, transnational cooperation is intended to optimise their economic performance. Furthermore, the project will contribute to an improved global competitiveness of a European design based on both regional traditions and the requirements of an international market.
To the website of CerDee: https://www.interreg-central.eu/Content.Node/CerDee.html
Future Lights in Ceramics 2021
Every year, young designers and artists working with ceramics are invited to take part in the competition "Future Lights in Ceramics". From the submitted applications, 18 will be selected. In autumn 2020 these 18 candidates will have the opportunity to present themselves and their work to a jury. The best seven will be awarded the Future Lights in Ceramics 2021 and will have the opportunity to present themselves at Ambiente in Frankfurt/M., the world's largest consumer goods fair, and to participate in a summer school in a porcelain factory or workshop.
The competition is being held under the auspices of Porzellanikon - Staatliches Museum für Porzellan with the aim of making the subject of ceramics more present, especially among a younger target group.
Two Are Better Than One - Double Wall Vessels in Ceramic 3D Printing
Double wall vessels have special insulating characteristics. Normally existing models are reproduced by means of elaborate conventional methods. In the meantime, 3D printing using liquid porcelain has become a meaningful alternative. In the workshop with Klaus Hackl and Petra Wieser, you will explore the creative potentials of digital design and production methods and create initial prototypes in porcelain. The workshop will begin with three days of research, design development, and production of a digital 3D model using Rhino© at the Academy in Munich. After moving to the Porzellanikon in Selb, data adjustment, experiments with materials, and production in 3D ceramic printing will follow.
Application forms may be found here:

Deadline to apply: 30 November 2020
The workshop is a cooperation with the Handwerkskammer für München und Oberbayern. www.hwk-muenchen.de/kurse/doppelt-haelt-besser-doppelwandgefaesse-im-keramischen-3d-druck-74,0,coursedetail_MUC.html]