CerDee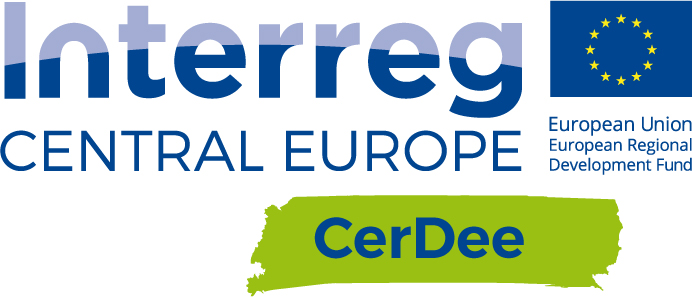 (Creative entrepreneurship in ceramic regions – developing, educating, encouraging)
Project duration: 1 May 2019 to 30 April 2022
About half a million people are employed in industrial production in the tableware, tile or sanitary ware sector, but also in the arts and crafts sector, here mainly in small businesses. The CerDee concept developed by Porzellanikon aims to net all these creative players, such as designers and artists from regions with a ceramic and porcelain background. By creating trans-regional and special programmes, their activities are supported up to the point of self-employment. Since these actors are economically under pressure from a global ceramics industry with a focus on low-cost production, transnational cooperation is intended to optimise their economic performance. Furthermore, the project will contribute to an improved global competitiveness of a European design based on both regional traditions and the requirements of an international market.
Brief description of CerDee as PDF download.
To the website of CerDee: https://www.interreg-central.eu/Content.Node/CerDee.html

1st Porcelain Market in Hohenberg a. d. Eger from July 31 to August 1, 2021.
Application deadline: 31. May 2021
Porzellanikon - Staatliches Museum für Porzellan plans to initiate a new, international porcelain market this year as a lead partner of the ongoing EU project CerDee and to establish it on a long-term basis. The venue for the two-day event will be the Porzellanikon site in Hohenberg a. d. Eger. The concept is to focus on modern, young porcelain and to organize an event with selected participants. For the first time, the new porcelain market will take place from July 31 to August 1, 2021.
Interested parties can still apply for participation up to and including Monday, May 31, 2021. The number of participants is limited to 25. The participants will be evaluated and selected by a jury consisting of artists, designers, experts and teachers from the industry.
Click here for the application form and the conditions of participation.
CERAMIC STORIES – SHORT MOVIE COMPETITION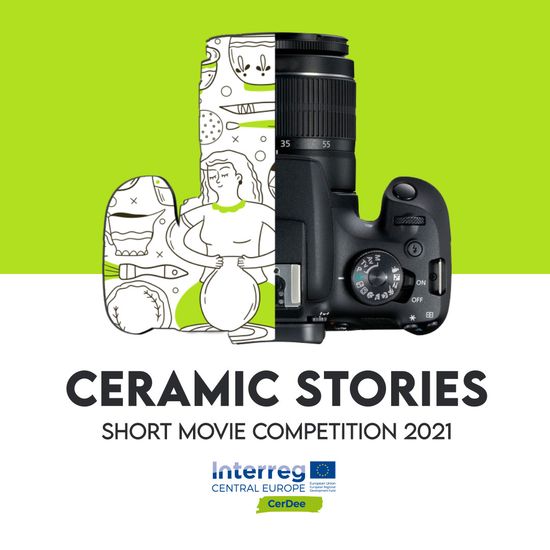 Application deadline: October 15, 2021, 1.00 pm
CerDEE - The partners
- Porzellanikon – Staatliches Museum für Porzellan Hohenberg a. d. Eger/Selb (DE), Lead partner
- Muzeum Ceramiki w. Boleslawcu, Boleslawiec (PL)
- Museo Internazionale delle Ceramiche in Faenza, Faenza (IT)
- Technische Universität Ilmenau, Ilmenau (DE)
- Tourist and Cultural Board Kranj, Kranj (SI)
- National Museum of Slowenia, Ljubljana (SI)
- University of West Bohemia, Plzen/Cheb (CZ)
- New Design University, St. Pölten (AT)
The project
Ceramics is part of our lives, it is everywhere around us, from what we do not note as floors, coatings and everyday potteries, to what delight us, as furniture complements, decorations and works of art. Ceramics plays a fundamental role in many European regions, in many fields: industrial production of tableware, tiles or sanitary ware, artistic and handicraft sector through the work of small and medium-sized companies.
Today the world of ceramics is subject to a strong structural change, to a globalization, to an economic crisis, also due to the global pandemic, and to a changing behaviour of consumers. It is necessary to promote its contents, from design, to technique, to creativity and to sales.
For this reason, the CERDEE project aims to support entrepreneurs and creatives, involved with different roles in the ceramic sector, for a reinterpretation of the production and design, a renewal of the handicraft and a support to the industrial production.
Among the key points required by the European community to strengthen the "Cultural and Creative European sector", there is the development of innovative marketing and communication strategies to be shared among the European territories of ceramic tradition. In this context, the competition CERAMICS short movie Competition is launched by the MIC, in collaboration with the PORZELLANIKON of Selb, leader of the project.