A museum for all
Creative activities for all age groups. ©Porzellanikon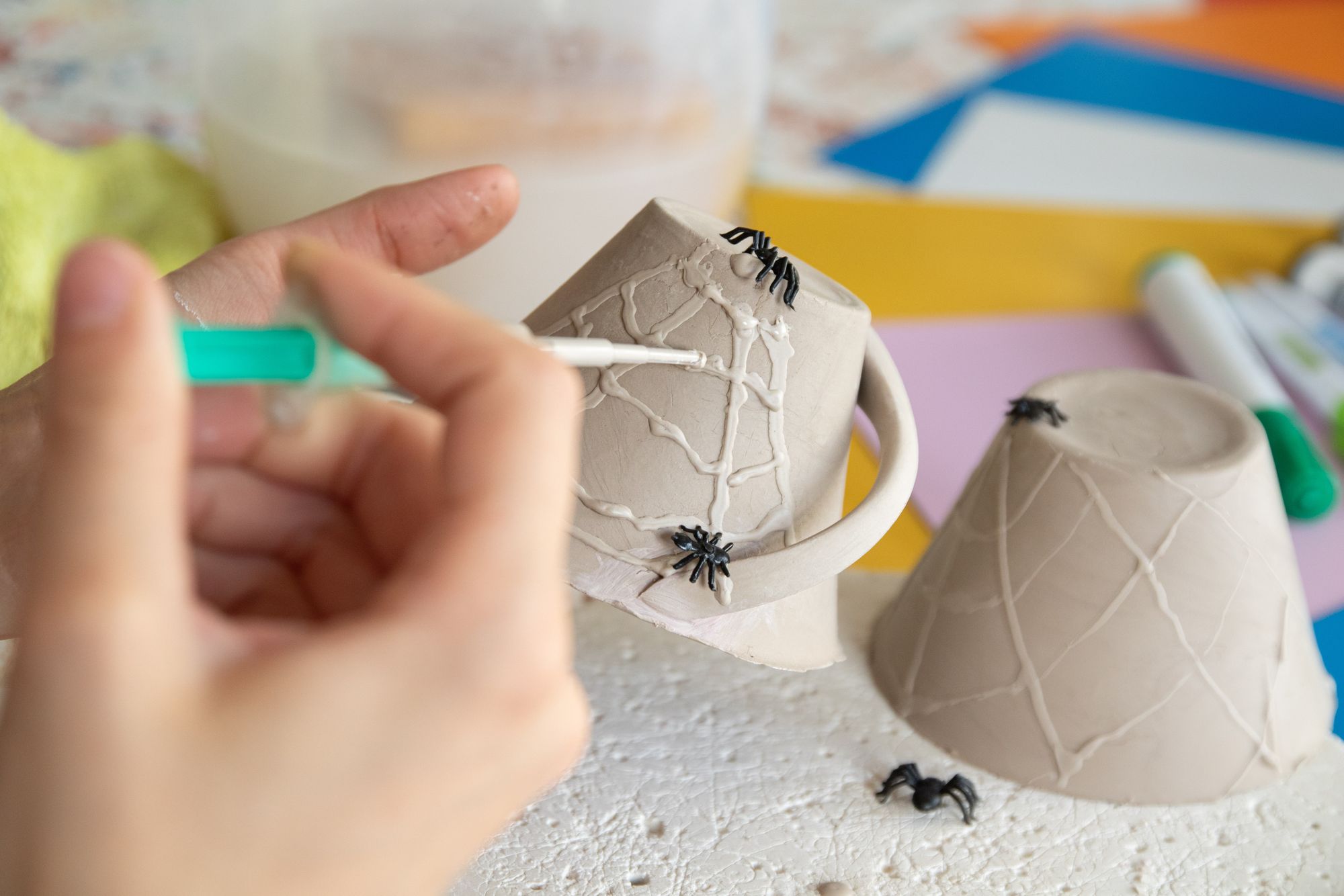 If you are looking for exciting and eventful activities, Europe's largest museum specialising in porcelain is the place to be. With an abundance of diverse special exhibitions at both museum locations in Selb and Hohenberg an der Eger, we also offer an extensive programme: guided tours, lectures, cultural coffee breaks, holiday programmes, family afternoons and other special events such as "Art After Work" or "Handmade". In our calendar of events you will find what's currently on offer.
We cordially invite you to enjoy the multifaceted nature of the exhibitions and offers, to discover and experience new things.
For children, young people and the whole family
We use cups and plates daily. But how do we make porcelain without breaking anything? Come and try it out! In Porzellanikon we show, among other things, how cups, sugar bowls, plates and much more are made. At the HANDS-ON stations you can also experiment yourself. Our holiday programmes at Easter, Whitsun and in summer leave no room for boredom. Our offers are aimed at children, young people and the whole family. And the best thing is: children and young people up to 18 years of age do not pay admission in our two houses!

Our colourful offers for children's birthdays such as Snow White's Rescue or Rumpelstiltskin's Secrets make this special day an unforgettable experience for the birthday child and its guests.
For researchers, discoverers and groups of artists!
Our offers are aimed at kindergarten children from 3 years of age, at primary schools and at secondary schools.
For groups
Take your participants on a journey into the world of white gold! Nowhere else in the world is there more to experience on the subject of porcelain than in the region of Northern Bavaria. Visit Europe's largest special museum for porcelain at two locations and experience the full breadth and versatility of the fascinating material porcelain. Special offers leave nothing to be desired.
What would a visit to a porcelain museum be without subsequent culinary delights? The café & restaurant "Altes Brennhaus", which is seamlessly integrated into the museum in Selb, offers Franconian specialities and a varied cake buffet in the ambience of the Industrial Museum.
Special opening
On request, a special opening for programmes and guided tours outside museum opening hours is available for a fee.