View of the exhibition, ©Porzellanikon, Photo: Andreas Gießler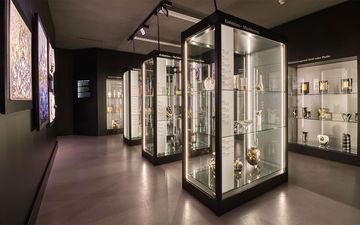 View of the exhibition, ©Porzellanikon, Photo: Andreas Gießler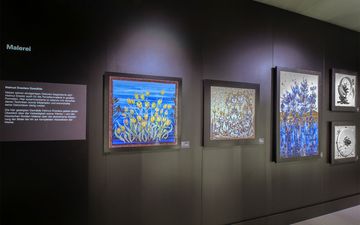 View of the exhibition, ©Porzellanikon, Photo: Andreas Gießler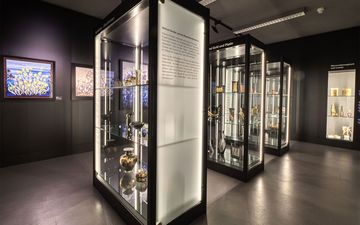 The new exhibition entitled "Passion for Porcelain" shows a cross-section of the artistic work of Helmut Drexler (*1927; †2016).

The 117 objects shown in the exhibition are structured according to certain basic techniques, thereby demonstrating Drexler's great love of experimentation. No two pieces are alike, everywhere there are new combinations, new interesting effects. But Helmut Drexler did not only produce individual pieces. As a decor designer, he became known to a wider public with the "Goldfeuer" decor for the Rosenthal collection, many others followed. The porcelain pictures also give an insight into the versatility of his skills - from classical floral painting to abstract design to complete abstraction. Helmut Drexler, whom his home town of Selb honoured in many ways, is not an artist who fits into a pigeonhole.

The exhibition was realised with the support of the Helmut and Käthe Drexler Foundation.


Vase with unique decoration, shape Michael Boehm, model number 4040, Rosenthal AG, 1989, ©Porzellanikon, photo: Andreas Gießler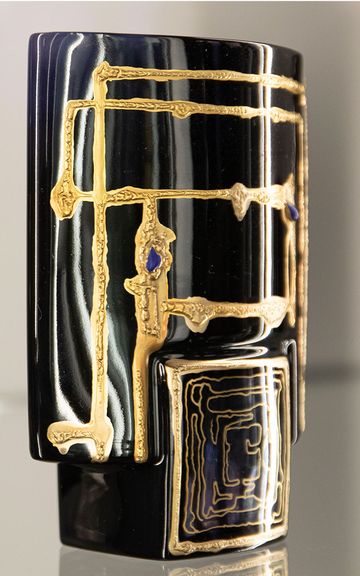 View into the showcase: "Marbling lacquer and luster", ©Porzellanikon, Photo: Andreas Gießler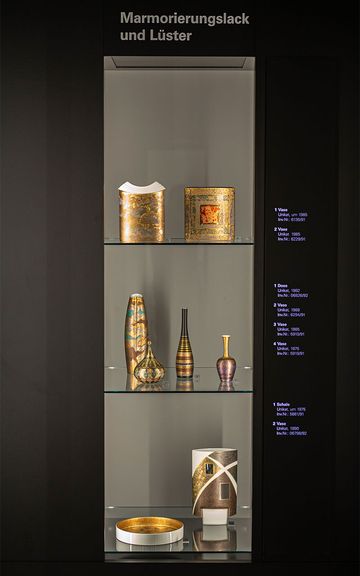 Vase, form Hans Wohlrab 1955, model number 2697, decor Lamina Red, 1971, Rosenthal AG, ©Porzellanikon, Photo: Andreas Gießler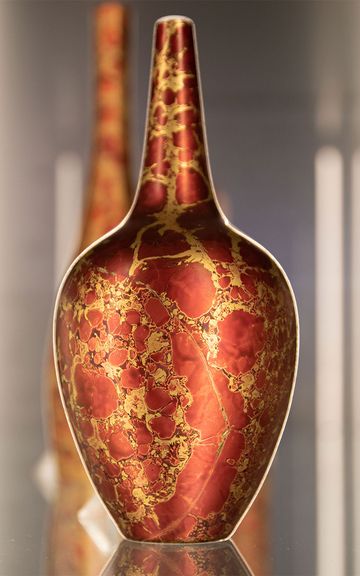 Vase with unique decoration, shape James Kirkwood, model number 3599, Rosenthal AG, 1988, ©Porzellanikon, Photo: Andreas Gießler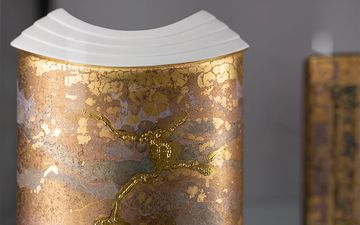 Staff member Kathleen Klötzer in the exhibition: "Passion for Porcelain", ©Porzellanikon, Photo: Andreas Gießler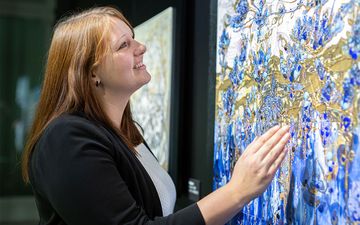 Detail of a painted porcelain plate, unique specimen, ©Porzellanikon, Photo: Andreas Gießler