EXCLUSIVE OFFERS FOR MEMBERS OF THE ASSOCIATION "FICHTELGEBIRGSVEREIN E.V."
The association "Fichtelgebirgsverein e. V." with its 15,000 members and the Porzellanikon – State Museum for Porcelain – with both its locations in Selb (Factory & Technology) and in Hohenberg a.d. Eger (Villa & Collection) rank among the largest institutions in the region. Since October 2020, they are working together to create exceptional experiences for the members of the association.
The collaboration between the Porzellanikon and the "Fichtelgebirgsverein" is not only of importance for both institutions, but also for the region itself. Porcelain has always been an integral part of the area. For the Porzellanikon, this cooperation provides the opportunity to make porcelain craftsmanship accessible to a large audience. Nature and culture already go hand in hand for a long time, as the region is shaped by two identities: local pride on one hand, represented by the "Fichtelgebirgsverein", and the history of porcelain production on the other hand, represented by the Porzellanikon. Both go together extraordinarily well and can further be strengthened through this initiative.
Members of the "Fichtelgebirgsverein" can choose from the following offers:
Coffee, cake and culture!
View of the 18th century exhibition area at the Hohenberg a.d. Eger site. ©Porzellanikon, Photo: Andreas Gießler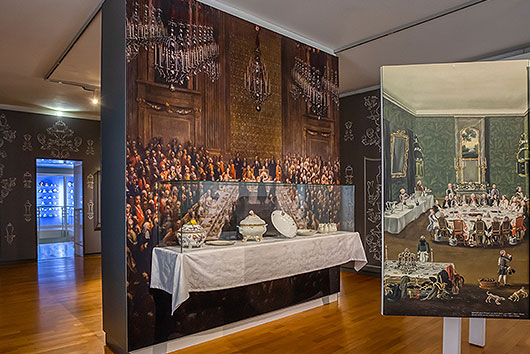 Choose one of our themed tours at our two locations and then visit the Porzellanikon with your local association. Afterwards, enjoy coffee and cake in a cosy atmosphere at the Café Restaurant "Altes Brennhaus".

Offer for FGV members: 95,- € for museum entrance, guided tour and 1 cup of coffee and 1 piece of cake per member, instead of 124,- €. (Group price, max. 10 persons)
"Painting by Numbers" on porcelain
Painting cups with themes from the Fichtelgebirge. ©Porzellanikon, Photo: Andreas Gießler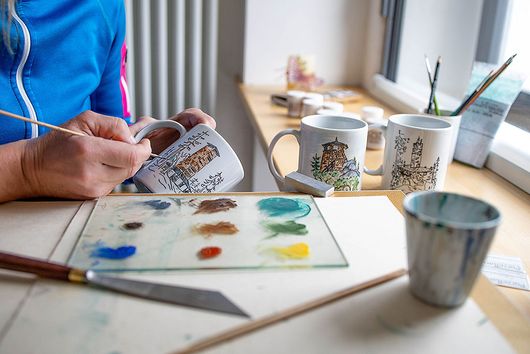 Bring the natural highlights of the Fichtelgebirge onto porcelain! Either using the FGV mugs with the motifs of Kösseine, Kornberg and Co. or freehand with the support of our experts.

Offer for FGV members: 65,- € for museum admission and material costs.
(Group price, max. 10 persons)
FGV-Card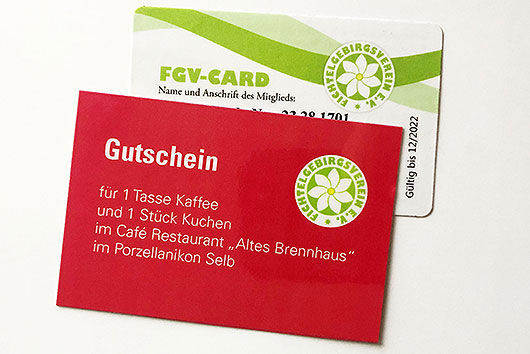 As an FGV member, you always have your membership card with you. When you show this card, you will receive a voucher for 1 cup of coffee and 1 piece of cake at the Café Restaurant "Altes Brennhaus" in the Porzellanikon Selb.
Outlet Shopping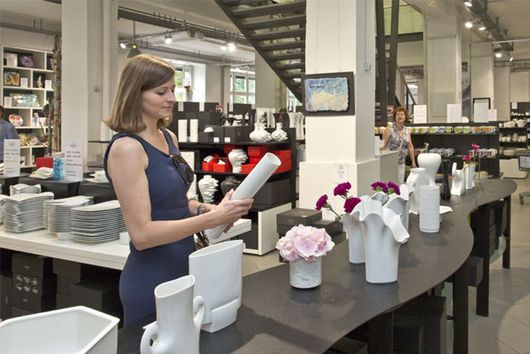 To round off a visit to Porzellanikon perfectly, a visit to the outlet centres and factory outlets in Selb and Hohenberg a.d. Eger is a must. Here you also get discounts if you show your museum card:

Rosenthal Outlet Center in Selb: €5 voucher;
Outlet Center Selb (OCS): 10 % discount in a shop of your choice;
Outlet of the company Ernst Feiler GmbH in Hohenberg a.d. Eger: 10 % discount.
Raffle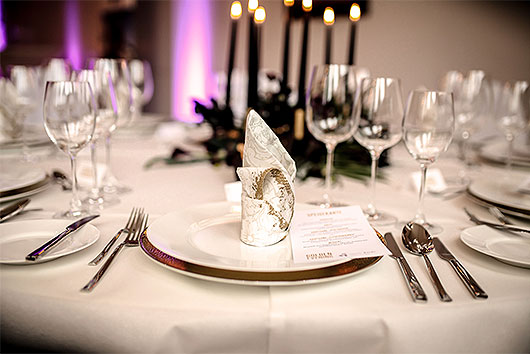 And last but not least: you can even dust off a "golden" prize! When you visit, let us know that you would like to take part in the FGV prize draw. We will raffle off two tickets for the exclusive gala evening "Golden Evening" worth € 118,- among all participants until 31.08.2022. Entry cards at the box office.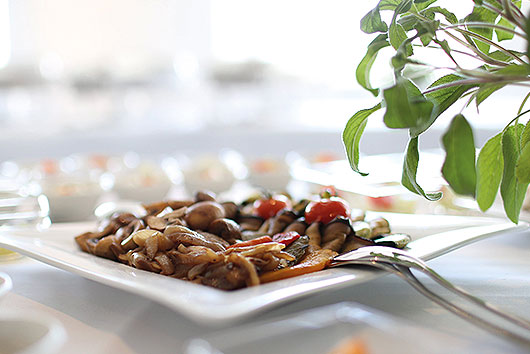 Café Restaurant "Altes Brennhaus at Porzellanikon Selb"
at Porzellanikon Selb
Stop in after a hike and let the day end in comfort. In the "Alten Brennhaus", Matthias Ploß and his team continuously offer regional cuisine with that certain something extra.

Tuesday to Sunday from 10 am to 5 pm,
additionally Friday to Sunday from 6 pm to 10 pm,
Monday day off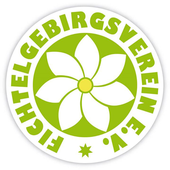 Bookings via +49 9287 918000 or besuchercenter(at)porzellanikon.org
Here you can download an overview of the programmes as a PDF file.

Here you can find the press release covering the cooperation with the "Fichtelgebirgsverein e.V.".