Complete accessibility and inclusion at the Hohenberg a.d. Eger location
Project duration: April 1, 2021 to December 31, 2022
View into the exhibition at the Hohenberg a.d. Eger location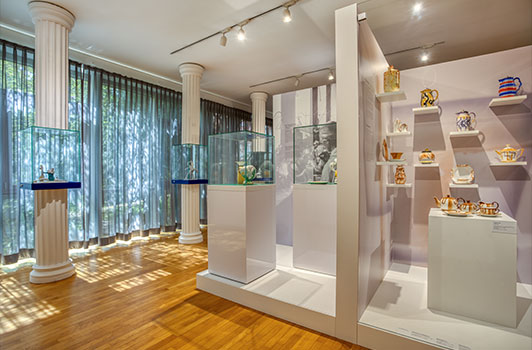 Project description:
The Porzellanikon exhibitions at the Hohenberg site are to become completely barrier-free and inclusive. The goal is to enable full cultural participation and an eventful visit for all guests. To this end, various additional offerings will be created by the end of December 2022. They will take into account the needs of people with various impairments as well as those of the many Czech visitors. The planned measures include, for example, the development of an accessible multi-media guide that will provide an initial digital guidance system and multilingual information. It will provide a digital guided tour of the exhibition, leading to 20 highlight objects. These will not only be described to users, but brought to life and experienced through narrated stories. Optimizations in the existing visitor guidance system, supplemented by needs for visually impaired or blind visitors, as well as the provision of all previous and new exhibition information in Czech are further focal points of the project.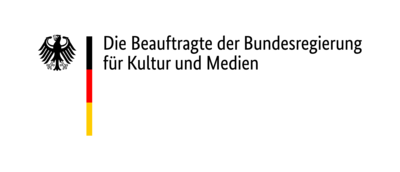 Funded with federal funds from the support program
"Investitionen für nationale Kultureinrichtungen in Deutschland"