FEASTING IN THE BEAUTIFUL AMBIENCE.
RESTAURANT "ALTES BRENNHAUS"
"ALTES BRENNHAUS"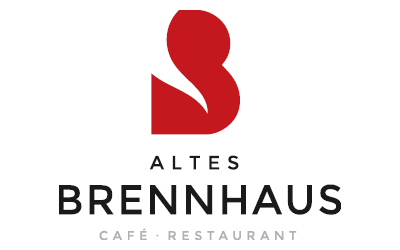 The restaurant "Altes Brennhaus" in the museum in Selb welcomes you. A specially furnished area with lounge chairs offers you the opportunity to browse. Also the cake buffet in the newly designed counter leaves nothing to be desired.
HOT MEALS AVAILABLE ALL DAY
Not only museum visitors are welcome here. In additition to a daily changing lunch menu, the restaurant also offers a business lunch.
STYLISH AMBIENCE FOR CELEBRATIONS AND CONFERENCES
Family celebrations, bus trips and conferences - the "Altes Brennhaus" also offers several possibilities for these purposes in the particularly stylish ambience of the industrial museum for groups of 15 persons or more.
OPENING HOURS
The restaurant is open from Tuesday to Saturday from 10 am to 6 pm.
On Sundays and holidays from 10 am to 5 pm.
The restaurant is closed on Monday.
On request, we are also happy to open for events and groups.
The team of the "Old Distilling House" can be reached under the telephone number +49 9287 99 89 59 or by email at info(at)altes-brennhaus.de


Dear guests, we have company holidays from 17 to 23 November included.