MORE THAN BRICKS!
TRADITION AND FUTURE OF ARCHITECTURAL CERAMICS
20.03.2021 – 03.10.2021 Porzellanikon Selb (Factory & Technology)
Whether as bricks, clinker bricks or tiles - ceramics is inseparably linked to the history of building and living. It forms - often hidden under thick plaster - the basic framework of countless buildings. Ceramics as a building material is a real eye-catcher. Even resourceful architects recognised this at an early stage and deliberately used it to give the dismal walls a special shine. The exhibition MORE THAN BRICKS! is as versatile as the material itself. Go on a stroll through the city: Stroll past shops, churches and castles, marvel at huge factory buildings and learn more about the history of the unique building material ceramics. But not only your thirst for knowledge will be satisfied, your creativity is also in demand. You can build walls, facades and even design your own tile, which becomes part of a huge mural in the exhibition. You have the cityscape in your hand! A special highlight of the exhibition is the virtual reality technology used for the first time in the Porzellanikon: Put on the VR glasses and venture on a journey through time. Visit the Paris World Exhibition in 1900 and walk through the Porte Monumentale. Here you can see the numerous ceramic elements that made this entrance gate so unique. Back in the present, you can now admire the ceramics you have just marvelled at in real life. Architectural ceramics, a successful material, still shapes people's lives today, and thanks to its lasting, enduring beauty it will continue to do so for a long time to come. We promise you that after visiting our exhibition you will see the architecture of your neighbourhood with completely different eyes.
The exhibition is accompanied by a richly illustrated publication.
An interdisciplinary symposium (September 2021) will highlight the theoretical and practical examination of different protagonists with the design element ceramic and explores their chances for a contemporary and future architecture.
With the varied museum educational programme, you have the opportunity to do it yourself, to become creative and try things out.
Chilehaus in Hamburg, 1922 – 1924 © Porzellanikon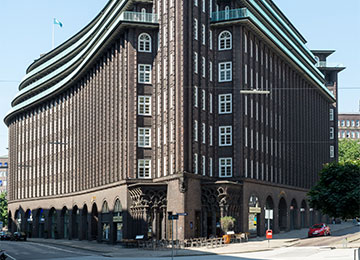 Cycling and pedestrian subway Cuyperspassage in Amsterdam, 2009 © Jannes Linders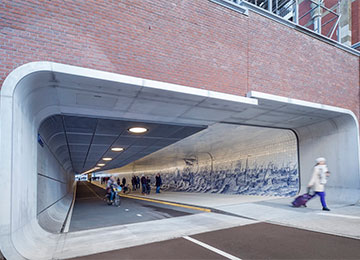 Front of the Museum of Art, Architecture and Technic in Lissabon, 2016 © Cerámica Cumella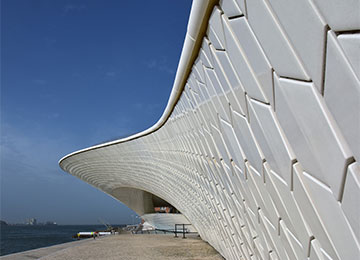 Roof of the Santa Caterina market hall in Barcelona, 2004 © Cerámica Cumella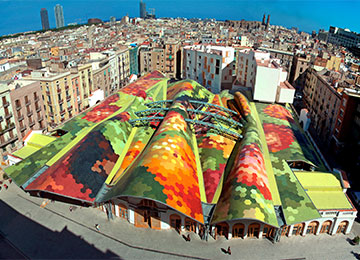 Ouse Valley Viadukt, West Sussex (Großbritannien), 1841 © Matthew Hoser (CC BY-SA 4.0)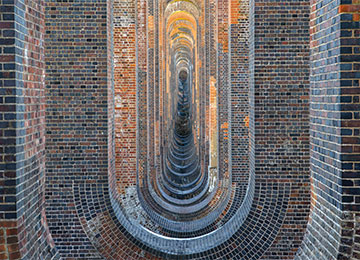 VR reconstruction of the Porte Monumentale from 1900 © Porzellanikon / LeMog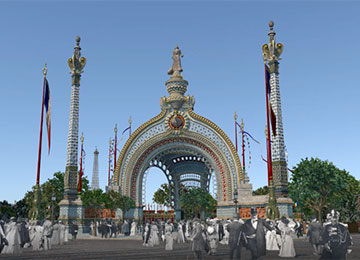 The exhibition can be realised thanks to the kind support of the
Ernst von Siemens Kunststiftung and the Sparkasse Hochfranken.
OPENING OF THE EXHIBITION:
19.03.2021, 19:00 hrs, Selb
#morethanbricks
Exhibition diary for the special exhibition:
Curator Thomas Miltschus and the development of "More than Bricks!"