"Art meets technology. Ceramics from the 3D Printer"
extended until
3 October 2021
Printing objects in 3D yourself - what still sounds like music of the future opens up unimagined possibilities for artists and designers today. Exploring these possibilities was the goal of a competition organized by the "Keramion" museum in Frechen. The ten selected winners will now stop off at Porzellanikon in Selb.

The objects are presented in a highly filigree manner, which no ceramist with traditional techniques can match. They are creative, experimental and diverse, and show what 3D printing can do. The spectrum ranges from architectural designs and pieces of jewellery to absolute highlights for furnishing your own home. But also the answer to the question of HOW leaves nothing to be desired: Films and objects illustrate manufacturing techniques. And as an additional highlight, the new, in-house 3D printer will be printing live in the exhibition.
All workshop participants can try out this 3D printer. ©Porzellanikon, Photo: Andreas Gießler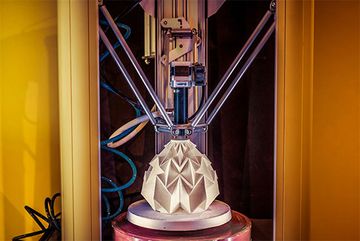 Christoph Uhlig, head of the Education and Mediation Department and technology mediator, presents the museum's own 3D printer. ©Porzellanikon, Photo: Andreas Gießler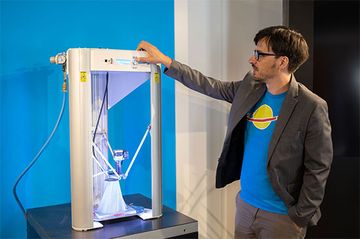 Pendant lamp "Shell" from Arthur Homa, ©Porzellanikon, Photo: Andreas Gießler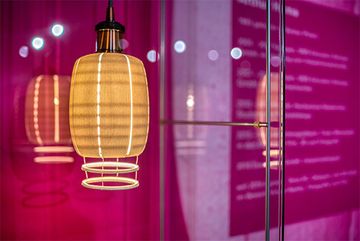 DESIGN IN THE FAST LANE WORKSHOP 3D PRINT
Modern porcelain 3D printers can speed up the long process from idea to finished object enormously. In our workshop "Design in the fast lane" we take you on a fascinating journey into the world of 3D printing. We will show you all the steps necessary to create a self-designed porcelain object in an almost magical way. From the idea to porcelain in 90 minutes? We accept the challenge!
Suitable from 12 years, Costs: 29 € + 5 € (adults), 3 € (children) material costs per person
Group size: up to 10 persons, Duration: 90 minutes

Adults pay the museum entrance fee in addition.
Information and individual booking:
besuchercenter(at)porzellanikon.org or Phone: +49 9287 91800-0
3D-Printed Object from Helena Boddenberg, linie I lines I linea, ©Porzellanikon, Photo: Andreas Gießler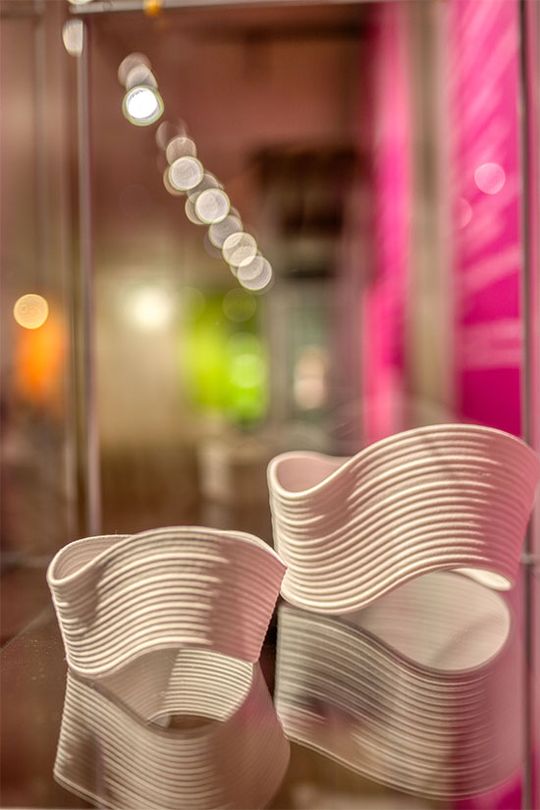 Wolfgang Schilling, curator of the special exhibition, confronts visitors with a riddle: Which cup was printed with the 3D printing process and which is made of porcelain? ©Porzellanikon, Photo: Andreas Gießler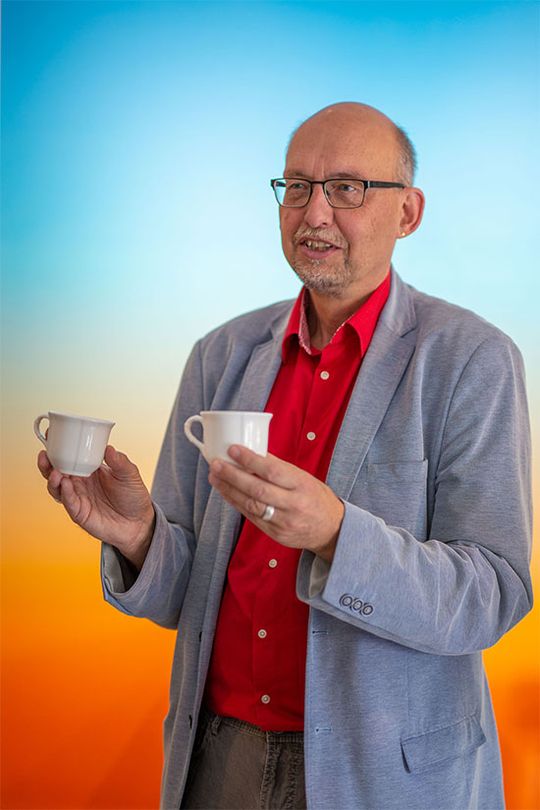 Events for the special exhibition